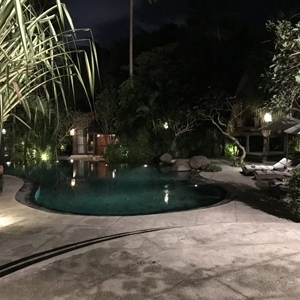 I always knew that the rotator cuff was a marvel of human anatomy providing critical stabilizing support to the shoulder joint. But in my late 40s, I also learned firsthand
just how vulnerable it is to both progressive degeneration and acute injury. Although my particular injury involved only a partial-thickness tear and a bone spur, it was incredibly debilitating: I could no longer lift weights (or anything substantial) without excruciating pain; simple daily activities such as showering and dressing were becoming increasingly difficult; and my sleep was significantly disrupted because I was unable to turn onto the affected side. Despite many months of self-care, drastically reduced lifting activity, and focused strengthening exercises in the gym, the pain did not subside. It was clear I needed medical - and likely surgical - intervention.
I was initially referred to HSS and Dr. MacGillivray by my brother, who had undergone knee surgery and raved about Dr. MacGillivray's expertise and surgical prowess. From the moment I called into the office and spoke with Veronica, Dr. MacGillivray's exceptional surgical secretary, and Pam, his wonderful office manager, I knew I had come to the right place. They both exuded competence, put me instantly at ease, and got me in for an initial consultation and MRI within a matter of days. Dr. MacGillivray is a no-nonsense medical practitioner and man of few words, yet he is unmistakably an expert in his field who confidently diagnosed my injuries in under 15 minutes. After the MRI confirmed the accuracy of his diagnosis, Dr. MacGillivray recommended arthroscopic surgery to shave down the protruding bone spur and debride the damaged tissue, followed by three months of physical therapy. In six months, my left shoulder would be fully rehabilitated — though Dr. MacGillivray predicted that I'd likely need comparable surgery on my right shoulder within a couple of years. And once again, he'd be right.
Surgery day was flawless from start to finish and clearly illustrated why HSS is #1 in the country in Orthopedics: everyone in his or her place at the right time; seamless handoffs between departments and teams; incredible professionalism and bedside manner from every individual who played a part in my care; and all this capped of course by Dr. MacGillivray's impeccable surgical skills.
I have now had the good fortune to experience this unmatched level of orthopedic attention from Dr. MacGillivray's team not just once, but twice. As a result, both of my shoulders are pain-free and stronger than ever today. I can't thank or recommend Dr. MacGillivray, his entire office, and HSS enough for the top-notch end-to-end care and renewed quality of life that they provided me.