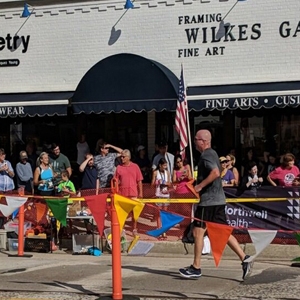 The first time I came to see Dr. Mac was after I had already been to 3 other orthopedists that were on my insurance plan. My wife convinced me to go to HSS, as it's the best and you have to walk. So I reviewed the doctors and chose Dr. MacGillivray (Dr. Mac).
I was impressed the 1st time I met with Dr. Mac. First off when I made the appointment I was instructed that the office runs on time, and boy did they!!! No sitting in the waiting room 30 minutes past your appointment time and then another 15 when you are in the "room". What a novel idea!!!! Secondly when Dr. Mac came into the room he actually took time with me, going over the MRI, pointing out what he saw, asking my concerns, etc. As my Grandfather would say - Top Notch.
I had my procedure (arthroscopic repair of 2 tears in my right knee) on a Tuesday, stitches removed on Monday and I was on the elliptical the next day and never looked back. I never took any pain medication, I did take the anti-inflammatory that was prescribed and I iced the heck out of it. I didn't push it, but did not baby it either. The picture is of me running my 1st 10K in October of 2018.
Fast forward, in January of 2019, I injured my left knee, and had the same procedure. I happy to say that I had the same results all around.
I want to thank you Dr. Mac and his great staff including Pam and Veronica, I hope that a few of the referrals that i have given have made it through your office door.